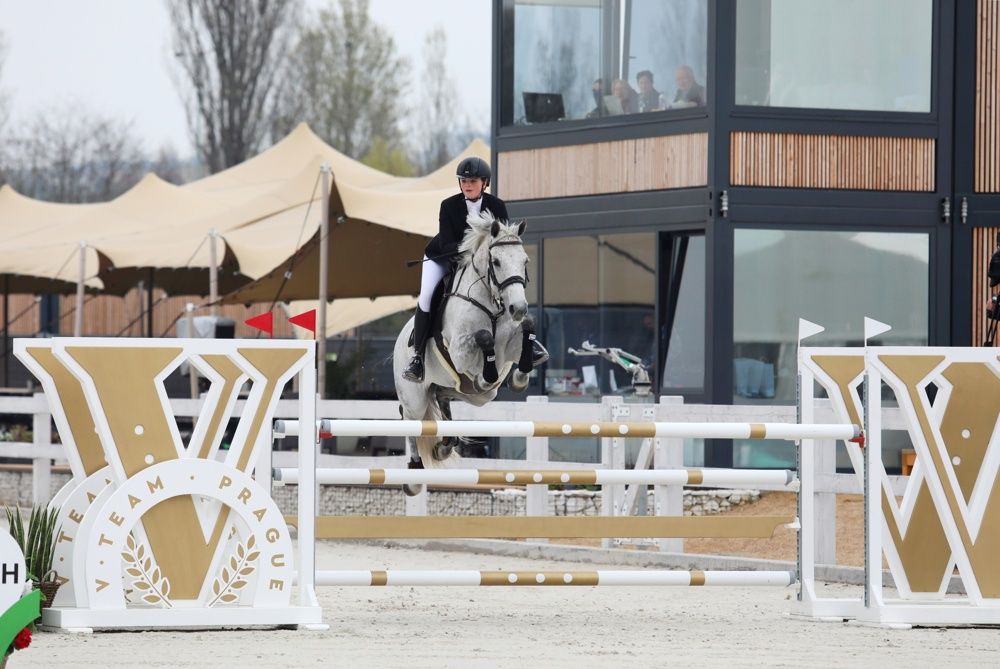 Czech young talent Anna Marie Vítek already celebrated some nice results at the CSI2*-W Prague Arena. On Saturday she added another win with Mama Mia Picobello Z and third place on Chacco's Amke in the Big Tour CSI1*. The winning time was 34,31 seconds. The second Eliza Cholak from Bulgaria was more than 1 second slower.
Photo courtesy by Kateřina Návojová, CSI2*-W Prague Arena
All included information and photographs are free to use media content.