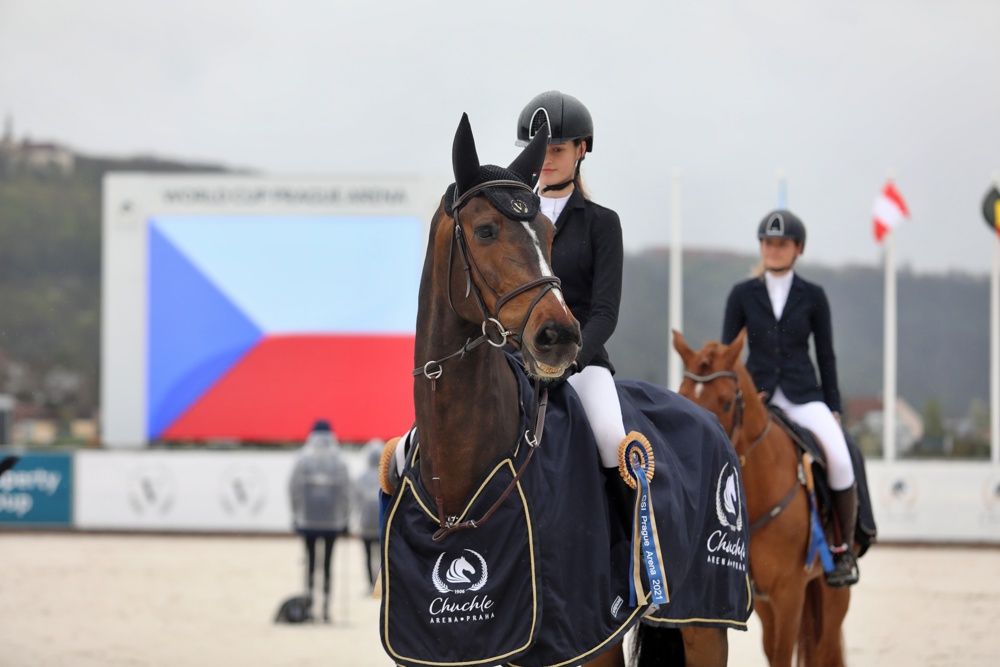 Another Czech victory at the CSI2*-W Prague Arena was secured by Kristína Vítek on Kamirez Van Orchid's. She finished the opening competition of the CSI1* Big Tour on Sunday in the best time of 59,27 seconds. She underlined this achievement adding a fifth place with Chico 419.
The next two riders were only a few tenths of a second behind the winner. The second place went to Nyna Bartoňková, third was Daniel Rolínek with a 21 hundredths of a second slower ride.
Photo courtesy by Kateřina Návojová, CSI2*-W Prague Arena
All included information and photographs are free to use media content.