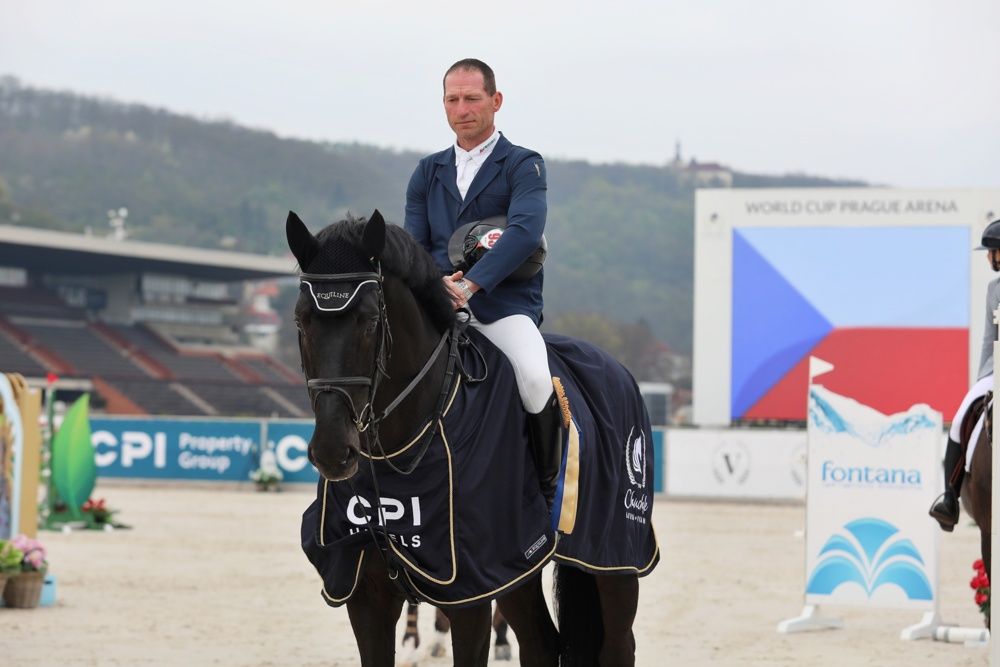 On Friday Czech rider Kamil Papoušek missed a win by only eight hundredths. One day later he proved his class as he won the Silver Tour on Charlyn. In the two-phase competition he beat the opposition by almost two seconds. The second place goes to Ezequiel Andres Ferro Menendez from Argentina. The third Jiří Skřivan, fourth Anna Marie Vítek and sixth Marek Klus completed the Czech success.
Photo courtesy by Kateřina Návojová, CSI2*-W Prague Arena
All included information and photographs are free to use media content.