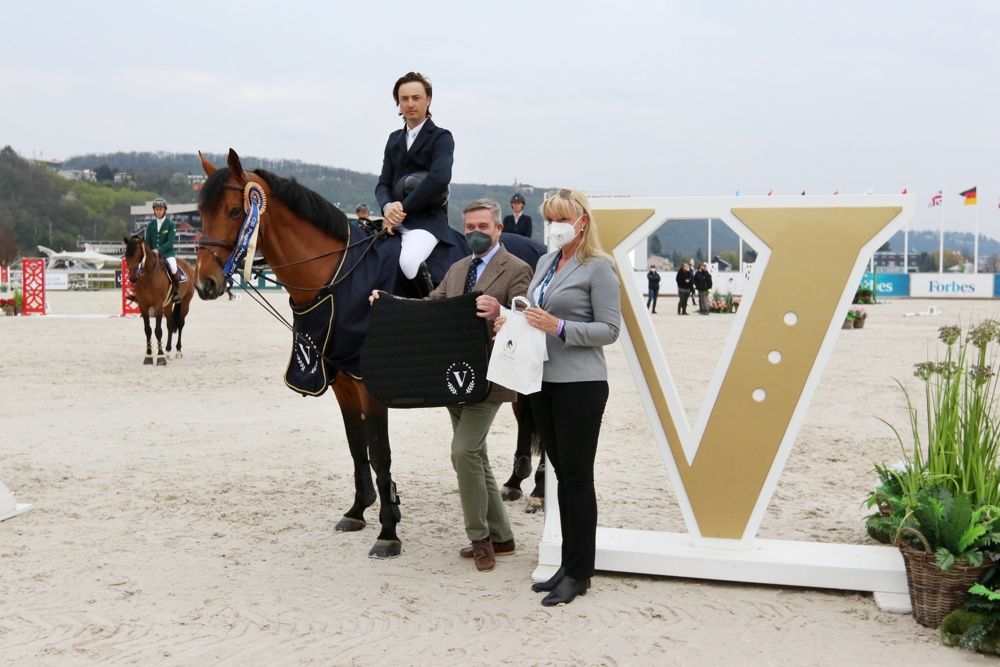 Day 3 at Chuchle Arena Prague had a grand finale with the CSI2* Big Tour competition. Polish riders showed the best form on the 140 cm fences and took the first three positions. Dawid Kubiak on Szuler was the fastest clear rider with 63,44 seconds, followed by fellow team members Msciwoj Kiecon and Jaroslaw Skrzyczynski.
There were plenty of faults on the Czech flag shaped jump and also on the final oxer. From the local hopes Sergei Motygin, Mariana Michlíčková, Aleš Opatrný and Natálie Roučková celebrated clear rounds.
Photo courtesy by Kateřina Návojová, CSI2*-W Prague Arena
All included information and photographs are free to use media content.