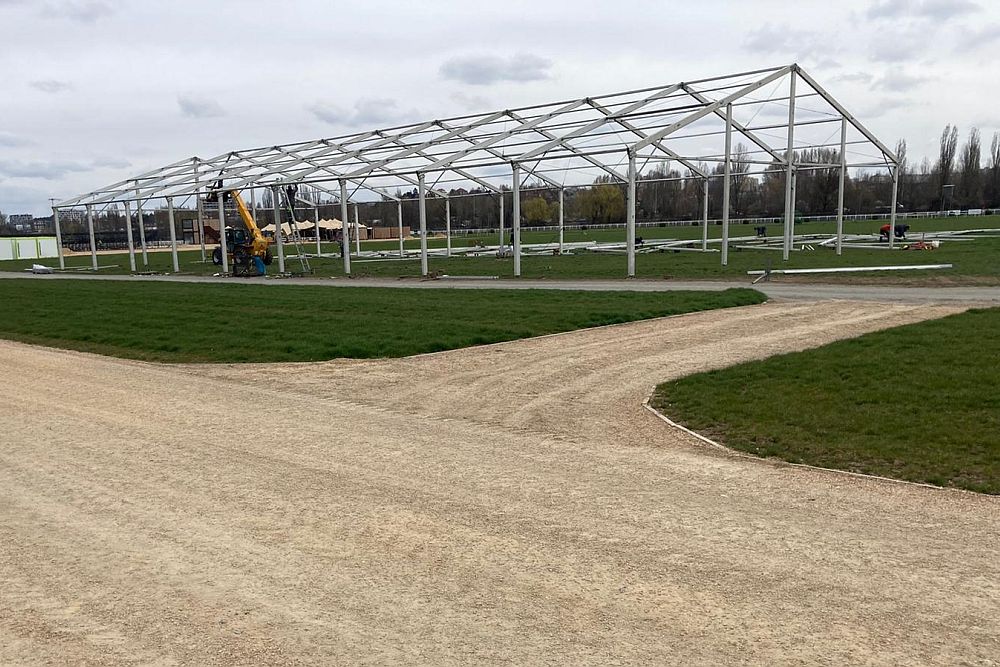 Preparations for the two international show-jumping events in the Chuchle Arena are well underway. Temporary stabling for hundreds of horses due to arrive in less than two weeks are now being erected inside the racing oval.
Horses taking part in the international CSI Prague Arena and CSIO CET will not only be stabled in the Permanent boxes at the arena, in addition large tents situated within the racing track will serve as accommodation, and also as in the previous year an indoor riding arena will be turned into a summer stable.
The first of the jumping events is scheduled to start in less than two weeks' time - on Thursday, 29th April.
For more details visit www.csi-praguearena.com. The CSIO CET will start exactly one week later. Check out the CSIO CET website at www.csiopraha.cz.