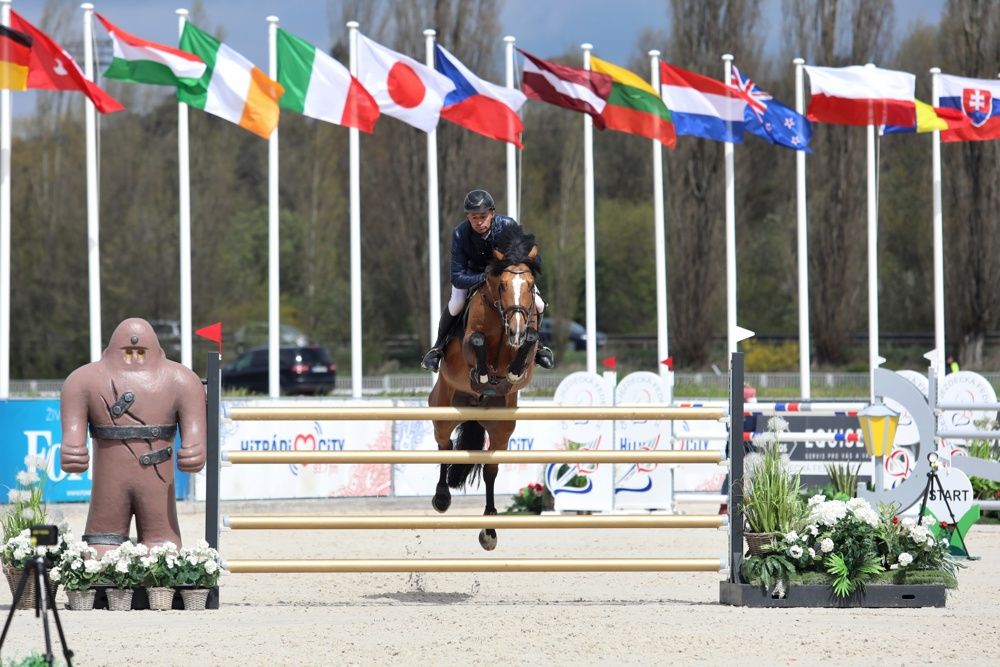 For a long time it looked like the Czech Republic would win the Gold Tour on Sunday. Aleš Opatrný was the leader, then Kamil Papoušek surpassed him. In the end, however, Jaroslaw Skrzyczynski from Poland showed an even faster ride and deservedly won in the time of 58.29 seconds.
Skrzyczynski on Inturido showed a fast and flawless ride on the 140 cm course and at the end of the competition. On a 140 centimetre high course he saddled the stallion Inturido and won with a time of 58.29 seconds. Papoušek with Charlyn was second and Aleš Opatrný on Carman third.
Photo courtesy by Kateřina Návojová, CSI2*-W Prague Arena
All included information and photographs are free to use media content.