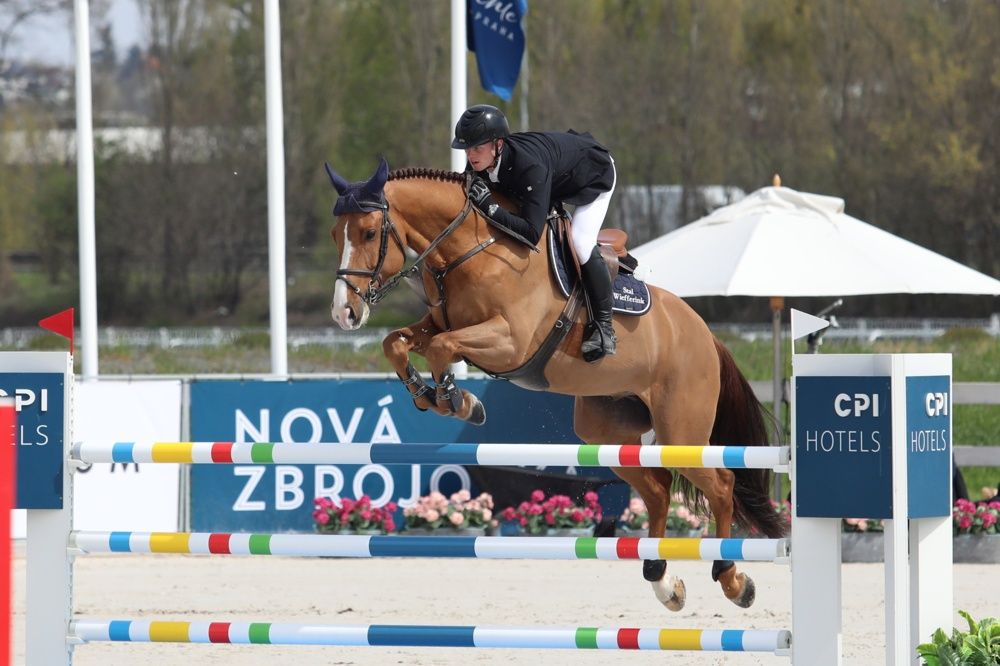 64 riders took part in Friday's Gold Tour CSI2*, the most popular competition on Day 2 of the CSI2*-W Prague Arena international meeting. Hessel Hoekstra on Irocco Blue S secured a win for the Netherlands, beating the Czech Kamil Papoušek with Charlyn by only eight hundredths. Another close call was the third place of Emily Llewellyn.
The complete results can be found at www.csi-praguearena.com. You can also watch the live stream from the whole CSI2*-W Prague Arena 2021 meeting.
Photo courtesy by Kateřina Návojová, CSI2*-W Prague Arena
All included information and photographs are free to use media content.