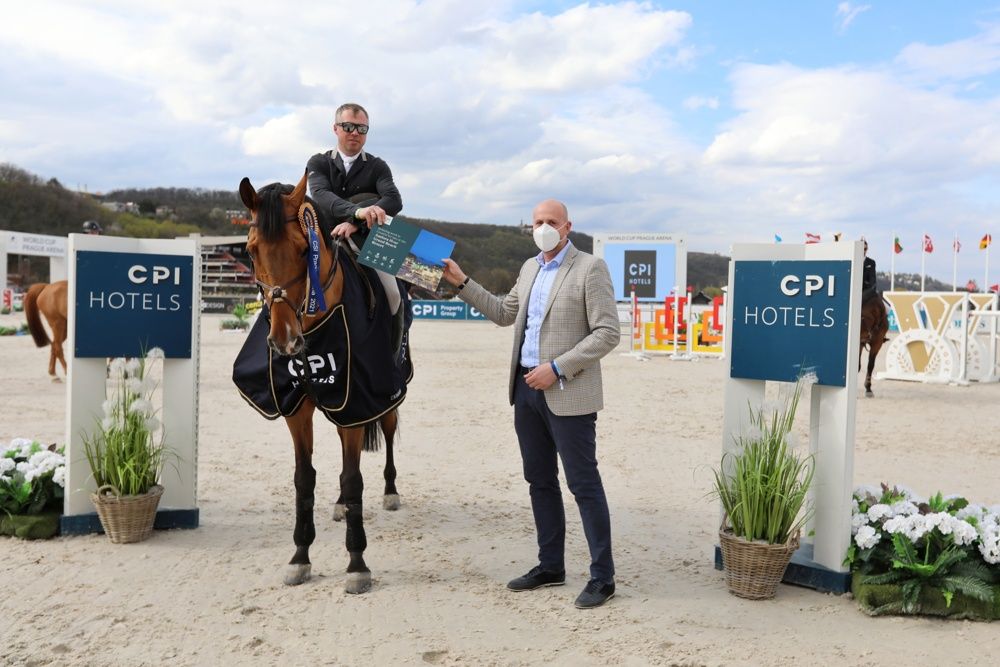 Andrius Petrovas on Sherlock has won the first two stars competition at the CSI2* meeting in Prague. The Lithuanian was one second faster than the long leading Emily Llewellyn, who secured the second place for Great Britain ahead of Poland's Krzysztof Ludwiczak.
More than 70 riders competed in the 130 cm contest. The best Czech was Anna Marie Vítek with Lanoso, who was clear and took the seventh place with the time 65,72 seconds.
The complete results can be found at www.csi-praguearena.com. You can also watch the live stream from the whole CSI2*-W Prague Arena 2021 meeting. All included information and photographs are free to use media content.
Photo Katerina Navojova
(free photos for journalists)