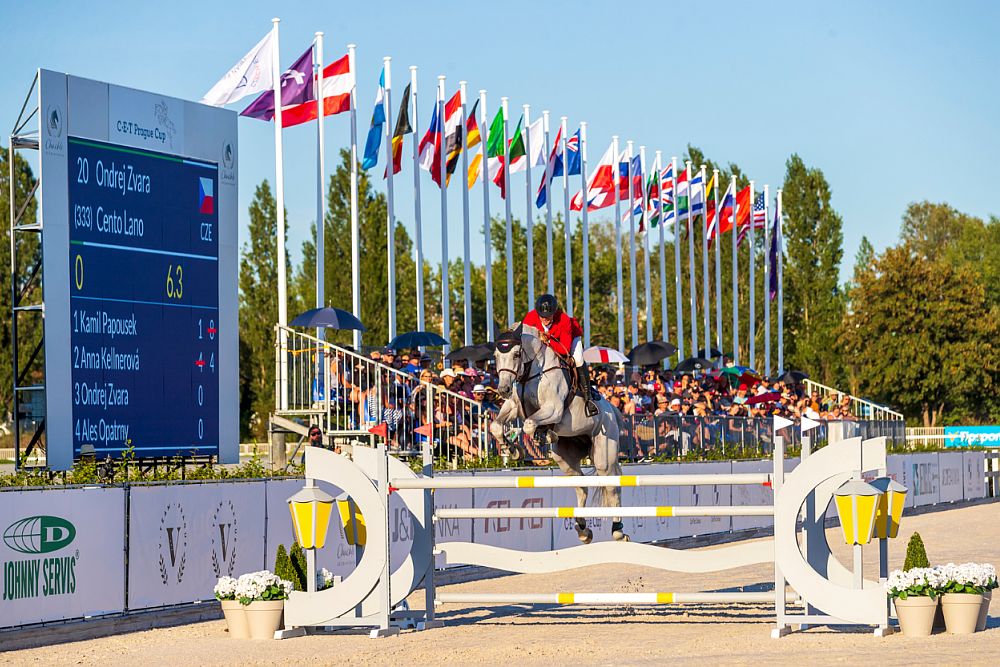 The first of the two international show-jumping events is due to start in the Chuchle Arena in less than three weeks. The FEI has approved the schedule for the meeting; the President of the Ground Jury will be Melinda Schlezák (Hungary) and the course designer will be Marc Debaere (Belgium).
CSI Prague Arena will take place in the Velká Chuchle Arena from 29th April to 2nd May. The event will consist of 18 competitions and is endowed with the total prize money of EUR 91,000.
Riders and horses will have a chance to qualify for this year's Olympic Games in Tokyo and for the European Championship as well as for the 2022 World Championship during this event. The CEI Prague Arena will also be a qualification event for the European Championship for Young Riders and Juniors, the top-level event of the year for young riders and junior young riders.
There will be three tours within the CSI*-W. The Silver Tour will take place on Thursday, Saturday and Sunday, the Gold Tour is scheduled for Friday, Saturday and Sunday, and the Diamond Tour competitions will be held on Thursday and Friday. The meeting will climax with the Grand Prix, which is a World Cup event. The Grand Prix is endowed with EUR 30,000 prize money.
Competitions for young horses (6-and 7-year-olds) and the CSI1* Small Tour are scheduled over the first three days of the event. The Big Tour in this class will take place on all days except Friday.
The President of the Ground Jury, Melinda Schlezák (Hungary), will be assisted by Ground Jury Members Radovan Šalek (Czech Republic), Marysa Zoureli (Switzerland) and Raya Tsanko va (Bulgaria). The courses will be built by the renowned Belgian course designer Marc Debaere who is known to Czech riders from the last year's Jan Papoušek Memorial Trophy held in Martinice u Březnice.
Due to the Covid-19 pandemic and the equine herpesvirus EHV-1 infection, riders will be notified about precautions that will have to be met before arrival at the event. The requirements will also be published on the event website.
Riders should note that the deadline for enrolling for the event through their national federations is 21st April. For more details visit this page.
Photo by Tomas Holcbecher